---
Double authentication is now available at your panel. This option secures your account to the maximum level. Once the double authentication activated, you will be asked to fill in a code generated by your smartphone when connecting to your account.
To activate this option is very simple, just access your « Profile » page at your client space :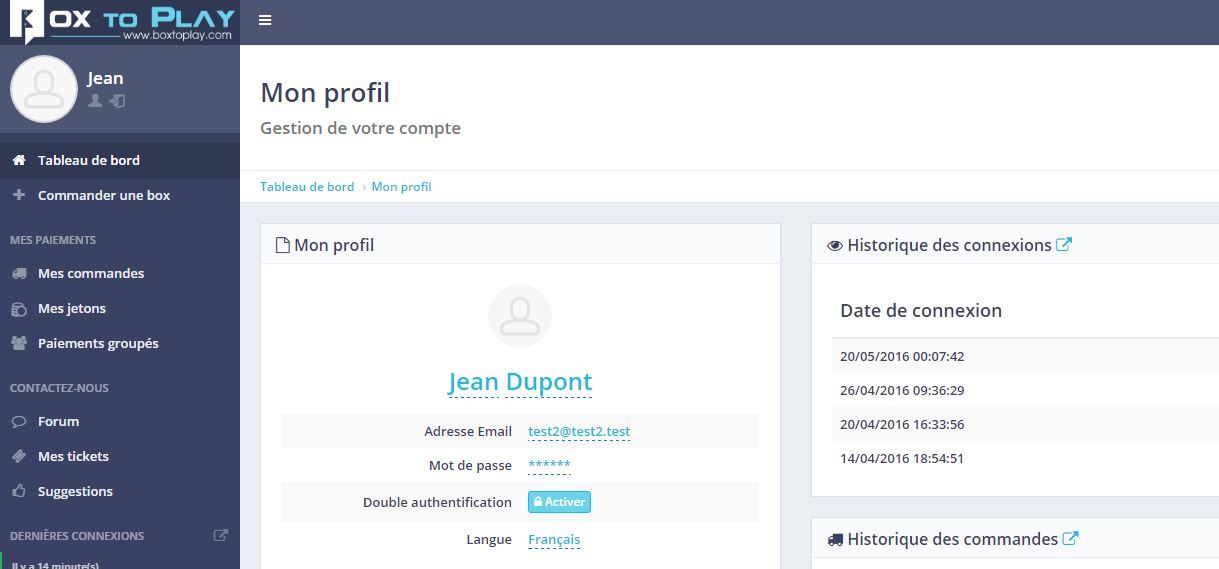 Then click on the button « Activate » near « Double Authentication » :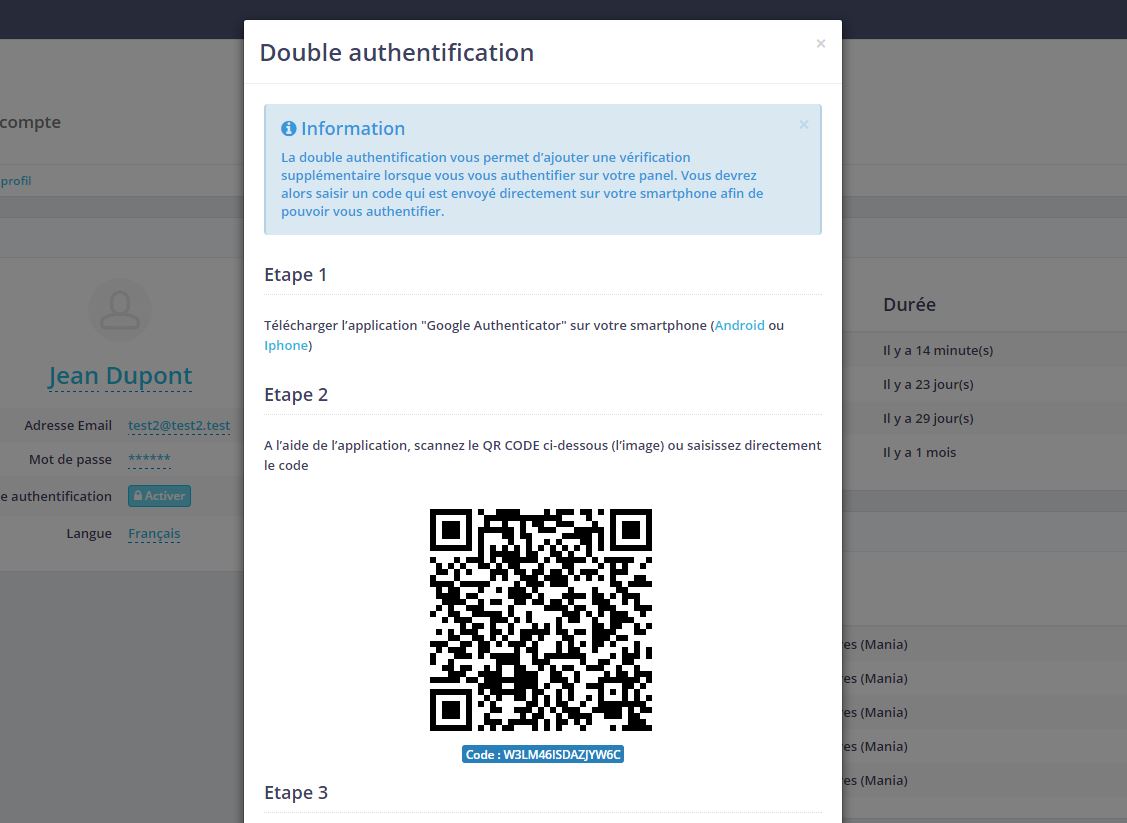 Then you must follow all the steps indicated to download the application « Google Authenticator » to your smartphone and link it to your account.
From the next connextion on, you will be asked to fill in the code generated by Google Authentificator :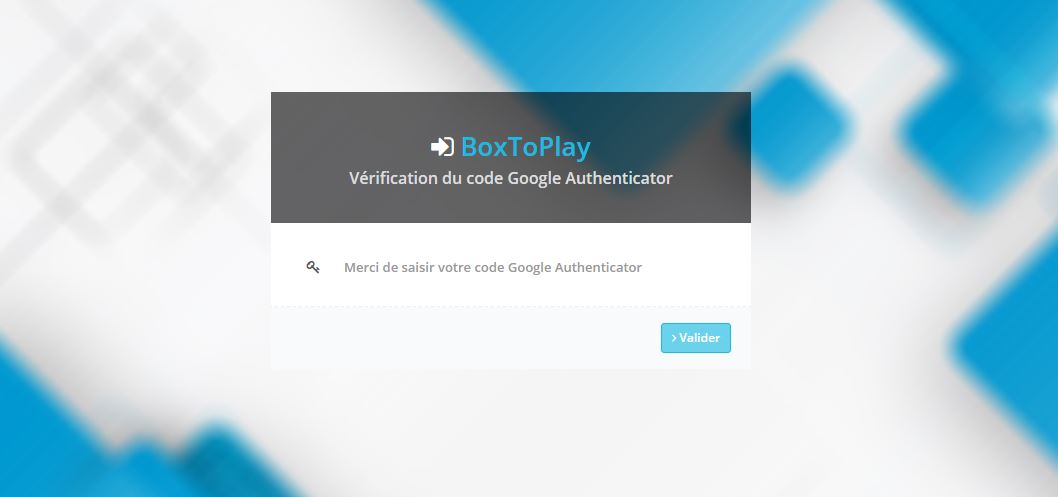 As simple as this!
Your account is now highly securized. If somebody gets to know your password, they will not be able to access your account without your smartphone.